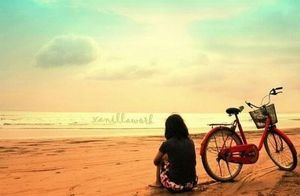 Flowers bloom and a few heavy. A pot of wine with hot tears, how many lingering much love, across the eye is a piece of cloud. Toast drunk just off. Misty smoke, a few degrees, Zhan a cup of Acacia affection, drunk under the solitary ghost. Zuiwo the depths of red dust, air time, who thinks, who sigh. You are my past life of flowers, in love to wait for a season of flowers, the world sighs a zero. Kate's fragrance, in red on a sweet.
Confidante smile tears, a stranger who cherish the world. Pour a world from Shangqing, said the red has been lost, dream whispering, drunk lonely so miserable, drunk and asked where we lost track of time, read the old, little dream when sue, with tears of ice flowers die young, years of silent people still, a world and language did not rest, play a the flowers, Qingzou song Mo separation. A residual wine pouring loneliness, off the residue from wind shadow, looking back at the past dream heartbroken, and they had that, who love her smile. The flower bloom and fade into the clouds.
Life is like a dream drunk several times, carrying a pot of liquor, drinking alone lonely, ecstasy. Half light a candle with residual Yan, half chord from memorial tears, devoid of the rolling in China, drunk a confidante, Sansheng stone river overlooking the millennium after millennium waiting, red sigh. Laugh at a flashy dream is empty, fireworks rain of chaos, the only flower briefly as the broad-leaved epiphyllum drunk, drunk drunk, flourishing come loose after all a dream. A song Qingzou tears, a vicissitudes of life, pop up who is helpless, played sad who listen, who alone and lonely. Confidante innocence but too beautiful, but too sad song without words.
A little drunk, 1000 drunk, is drunk not life rolls of sorrow. Drunk to Jiangshan painting, also enemy but you a confidante. To be difficult, across the world, their sorrow. This life you are my life would like to read, read, read out the numerous hills and streams,. Acacia endless, clear tears two lines of clear tears can v. life geometry, without a word, said the who can Xu who.